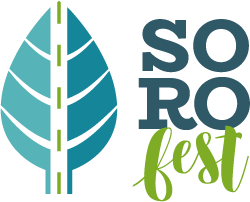 Visit the SOROFest website for up-to-date details on this year's festival.

Since 1997, the SORO Community Festival has built bridges amongst our neighbors, local businesses and public service organizations and celebrated the cultural diversity of our community. Co-sponsored by SORO NC and organized by our friends at the SoRo Community Foundation, Inc., the Festival is located on South Robertson Boulevard, between Cattaraugus and Beverlywood St. (just north of Hamilton High School and the 10 Freeway).
The single-day Festival includes activities for kids, a wide range of food, a live music stage and lots of exciting artist and vendor booths.
The Festival continues to be the Neighborhood Council's largest single outreach effort each year, attracting over 8,000 residents. It helps build pride in our community, and gives stakeholders a chance to talk with their NC board members and tell us about their priorities for the neighborhood. The Festival also provides unique opportunities for representatives of City departments and non-profit organizations to meet with residents and give them information about their services, and for local businesses to promote themselves to their community.
Admission to the Festival is FREE. Street parking is available. We look forward to seeing you at this year's festival!