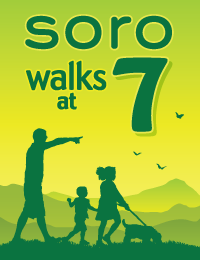 SORO NC invites you to join the neighborhood as we launch SORO Walks at 7.
This isn't a one-time event: every evening at 7pm, neighbors and residents are encouraged to get out and walk. Take advantage of the beautiful weather, meet new friends and spend time with old ones. SORO Walks at 7 is the perfect chance to get the exercise we all need, spend quality time with those you love and enjoy our beautiful neighborhood.
Together we can build a stronger, safer, healthier and more connected community. One walk at a time.